The Consequences of Not Having Auto Insurance
When young adults graduate college they have aspirations of starting their first "real world" job, getting their own place and buying a brand new car.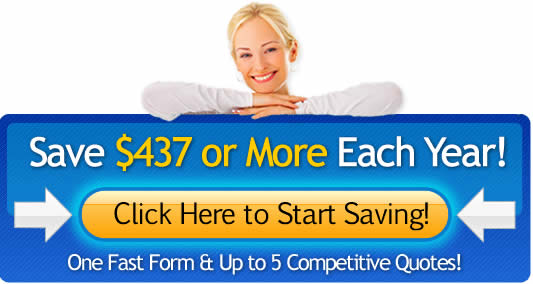 When young adults graduate college they have aspirations of starting their first "real world" job, getting their own place and buying a brand new car - one that does not need a screwdriver to start. However, college students are also graduating with much more than just a college degree and a dream, they are graduating with a substantial amount of debt. In fact, many students graduate with an average of $3,262 in credit card debt - 10 percent of that group owing more than $7,000 in credit card charges.
Students forget to factor in other life costs, such as health care, 401K deductions, income taxes, car payments, auto insurance, rent, utility bills, student loans, credit card bills and food expenses into their monthly budget. "After you graduate and land your first job, you do not think about having to pay for all of these expenses," stated a graduate from Ohio University. "Unfortunately, reality sets in pretty fast and you realize you do not have the money to make ends meet - it is a hard lesson to learn!"
College Debt
Why is there so much credit card debt among college students? "Many credit card companies set up kiosks on college campuses offering free pizzas and t-shirts to try and entice students to sign up for a credit card," noted David Roush, CEO of Insurance.com. "The problem is many college students do not have the income or financial knowledge to manage a credit card - a problem that is leading students into a lifetime of financial despair."
In addition to the outrageous credit card bills, students are also graduating with student loans ranging from $10,000 to $52,000 or more. Often students figure they will be able to pay everything off once they get a job and start making "real" money, but that simply is not the case.
Not only are credit card and student loan bills financially crippling to many new graduates, it is also forcing grads to cut back on other necessary expenses, such as auto insurance - one bill you legally cannot drive without! "Driving without auto insurance is illegal in all 50 states, however, many young adults elect to go without auto insurance because they think they cannot afford to have it," stated Roush. "A scary thought when 15.3% of all automobile accidents are caused by drivers between the ages of 20 - 24."
While deciding not to pay for auto insurance may seem like a good idea at the time, graduates are not considering the expense of getting caught without auto insurance or the cost of getting into an automobile accident. "Imagine if you had to pay the medical bills of someone who gets injured in car accident when you are at fault - suddenly paying for car insurance does not seem so bad," says Roush.
The Penalty of Driving Without Auto Insurance
According to the Insurance Information Institute, the cost of driving without auto insurance can vary from state to state, depending on the percentage of drivers who are uninsured in that state. For instance, in Massachusetts residents can be charged anywhere from $500 to $5,000 in fines and receive a one-year jail sentence. In Florida, Louisiana, Connecticut and New Jersey, drivers operating a vehicle without the state required minimum will have their vehicles impounded - which can cost you thousands depending on how long it takes you to get your car out.
To find out the auto insurance state minimum and fines and penalties for driving without insurance in your state, visit the Department of Motor Vehicles' website.
How to Budget For Auto Insurance
As you look for auto insurance, make sure to check if the insurer offers a 6-month or 12-month payment plan to help you manage your auto insurance payments better. In addition, many auto insurance providers offer a variety of discounts, including alumni discounts. So make sure to ask if your college or university is eligible for a discount, because every bit helps when you are first starting out on your own.
To help make researching auto insurance rates easier, Insurance.com offers an auto insurance comparison application. Here, you will be able to evaluate multiple rates from best-in-class insurance providers - helping you find the best auto insurance coverage for your newly graduated budget.
Read more car insurance articles at Insurance.com

Source: Insurance.com