Cheap California Car Insurance: Myth or Reality?
Buying car insurance online is a personal choice. By following these auto insurance buying tips, you can make sure you save the most money!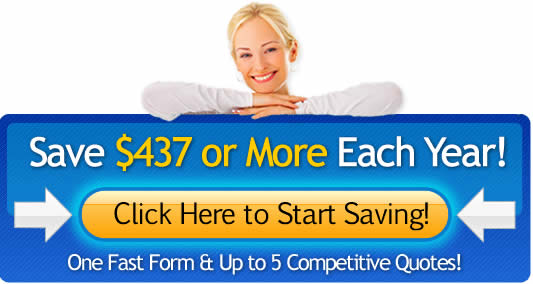 When buying car insurance in California, you have many options on where to purchase your insurance coverage. Whether or not you can obtain cheap California car insurance depends on many factors.
Your Driving Record
Do you tend to be a little heavy on the gas at times? Do you know the California Highway Patrol by name? That's going to cost you more when your car insurance renewal shows up in your mailbox. Make an effort to not get speeding tickets or other violations and your car insurance will cost less.
Your Credit Rating
This one is more difficult for people to understand why it influences their California car insurance premiums. Insurance companies have conducted extensive studies and have determined that people with better credit tend to have less accidents and fewer car insurance claims. Since the trend by insurance companies is overwhelmingly to use credit when determining car insurance premiums, the only thing you can do is clean up your credit and maintain a good credit rating. This means pay your bills on time, don't carry heavy credit card balances, don't sign up for every department store credit card available, and use your credit wisely!
Your Claims History
Most car insurance companies give discounts for not having any claims, or at least not having chargable accidents. If you have a tendancy to submit every door ding and windshield pit to your insurance company, you are probably paying higher car insurance rates because of it. By not submitting smaller claims, you stand to earn a claim free discount on your car insurance and your rate will be lower.
Your Age and Family Status
We all know that younger drivers have a tendancy to be in more car accidents than more experienced drivers. So it stands to reason that car insurance for teenage drivers in California will be more costly on mom and dad's pocketbook. As drivers get older, their car insurance premiums decrease until they again are deemed to be "risky" drivers around age 70. Their insurance premiums tend upward again at that point.
If you are single, you are probably paying slightly higher California car insurance rates than if you were married. Again, studies by insurance companies have determined that married people are safer drivers, and most give a discount for being married.
Your Car (or shall we say HOTROD)
They type of vehicle you drive has a tremendous impact on your California car insurance rates. If you prefer Ferrari's over Hyundai's, you're going to pay higher car insurance premiums. But then again, if you can afford a Ferrari you can probably pay the higher rate! When shopping for a new vehicle, call an agent and compare car insurance quotes for different vehicles. You'd be surprised at how much difference there can be between makes and models.
Cheap California Car Insurance
It can be, if you know what factors affect your car insurance premiums. By making adjustments to your lifestyle or vehicle choice to take advantage of the discounts that are available, you can help reduce your California car insurance rates and get the cheapest car insurance possible!

Source: CarInsuranceQuotes-California.com