Should you Buy Car Insurance Online or Through an Agent?
If your California car insurance policy is due to renew and you are considering shopping online for the best insurance rates, there are pros and cons of buying your auto insurance online. Insurance companies are battling for your business, and whether you buy online or through a local agent, read these pros and cons of buying auto insurance through an online company.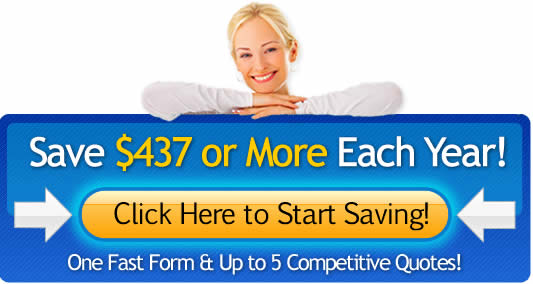 We've all been bombarded by car insurance company advertising claiming you can save a ton of money on your car insurance. Here's the facts about buying California car insurance online.
The Pros of Buying your Car Insurance Online
Buying your California car insurance online allows you to shop your insurance at your leisure. Shop in your slippers if you want! Quotes from online car insurance companies are fast to complete, and if you have your current car insurance policy in front of you, multiple quotes can be completed in less than a half an hour.
Insurance agents have an undeserved reputation for being pushy and many consumers may question if their agent is looking out for the client's best interest or the agent's pocketbook. The vast majority of insurance agents are good at what they do, and they provide valuable advice to their clients. But if you don't want to deal with an agent, choosing to buy California car insurance online is an option.
Some companies, such as Progressive, actually show you other company's car insurance rates on their websites. This data is available from each state's insurance department, as rates are filed and available for other companies to access. This allows you to see an approximate price of competing company car insurance rates.
When you need to make a change to your California car insurance policy, you can perform the change directly on the online insurance company website. This eliminates a phone call or visit to your insurance agent and may save some hassle
The Cons of Buying Auto Insurance Online
Choosing to not buy car insurance through a California agent does have disadvantages. You won't have the advice of a local California agent, although online companies do provide advice to their customers. If you have a complicated insurance situation, you may be better off seeking the professional advice of a California car insurance agent.
Insurance agencies that are "independent", or they don't write with just one company, can quote your California car insurance with multiple companies, just as you would do online. But many of the companies independent insurance agents write with do not provide quotes to consumers online. An agent may be able to provide you with the lowest California car insurance rates available.
Insurance agents can help you in the case of a claim that was not handled to your satisfaction. If your car insurance company attempts to settle your claim at an amount that your do not feel is satisfactory, you can appeal to your agent and allow them to handle the claim. Many times an agent will be able to argue on your behalf and obtain a better settlement for you.
When you buy California car insurance online, you don't have the benefit of a local office to contact if you need assistance. With a local agent, you can simply stop by their office and discuss your car insurance face-to-face. With online car insurance companies, your contact is via email or through a toll-free phone number, which is a bit impersonal.
The Conclusion
Whether you choose to buy California car insurance online or through a local agent in California, there are pros and cons to both choices. Our recommendation is to compare multiple online car insurance quotes with multiple agent quotes and see if one company stands out from the rest. By obtaining as many quotes as possible, you will have the best chance of saving money on car insurance in California.

Source: CarInsuranceQuotes-California.com