Do You Know the Auto Insurance Basics?
If you drive, you know how crazy it gets out there. Accidents happen, fenders get bent, people get hurt.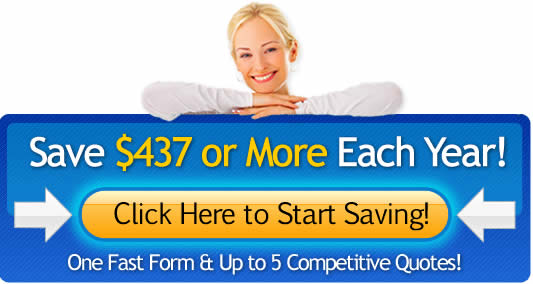 If you drive, you know how crazy it gets out there. Accidents happen, fenders get bent, people get hurt. Or you're innocently parked in your driveway and a tree limb crashes through your windshield. When disaster strikes, auto insurance is there to protect you.

Why buy auto insurance?

1.) Auto insurance protects you against the financial risk associated with personal injuries and property damage caused by auto accidents, theft, vandalism, or natural disasters.

2.) All states require you to purchase at least a minimum amount of liability coverage. Other types of auto insurance coverage may be optional or required, depending on state regulations.

3.) If you have a car loan outstanding, you'll generally be required by the lender to purchase at least a minimum amount of auto insurance.

Liability coverage
You'll be required by state law to purchase a minimum amount of some or all of the following types of liability coverage:
Bodily injury liability: Protects your assets if you are held liable for an auto accident in which other people are injured or killed.
Property damage liability: Covers repairing or replacing the autos or other property of other people.
Uninsured/underinsured motorist coverage: Unless you live in a "no-fault" state (where your own insurance will cover your losses), this coverage insures you against losses caused by other drivers with little (underinsured) or no (uninsured) auto insurance.
To adequately protect yourself, you may want to purchase much more than the minimum amount of coverage required in your state.
Collision, other-than-collision, and medical payments coverages
Although these types of coverage are optional in most states, it often makes sense to purchase them, unless you can afford to pay for damages yourself.
Collision: Pays to repair or replace your car if it's damaged in an accident.
Comprehensive: Insures your car against damage caused by something other than an auto accident (e.g., theft, fire, flood, vandalism).
Medical payments or personal injury protection: Covers various medical expenses not covered by your health insurance or your passengers'.
And then the insurance company pays for everything, right?
Wouldn't that be nice? But it's not always true. Here are some things you'll always need to cover yourself:
Deductibles: The amount of money that you've agreed to pay out of your own pocket before your insurance coverage kicks in.
Exclusions: Events or situations your policy specifically omits from coverage, such as property damage or personal injury you intentionally cause to others, or damage to your own car due to mechanical failure.
Costs above limitations: Any expenses for which you're responsible that exceed the caps on the dollar amounts of coverage you're entitled to receive under your policy.
Driving a good bargain
Many factors affect your auto insurance premium, including your age, the state in which you live, the make and model of your car, where your car is garaged, and your driving record. Although you can't do much about some of these factors, here are some things you can do to help lower your premiums:
Increase your insurance deductible.
Eliminate optional coverages (e.g., towing and labor, rental insurance) from your auto insurance.
Eliminate collision and comprehensive coverage if you drive an older car valued at less than $1,000 and could afford to pay for repairs if necessary.
Ask about available discounts (e.g., low-mileage discounts, discounts for safety or antitheft devices) for your auto insurance.
Avoid buying a vehicle that is prone to theft or expensive to repair.
Keep your car in a garage.
Drive safely to establish a good driving record.
Shop around
It's important to shop around for auto insurance coverage. Insurance premiums for the same coverage on the same car can vary widely among different insurers, even in states that regulate auto insurance rates. A particularly good time to investigate your alternatives is when your current insurance policy is up for renewal, but you can shop and change policies at any time. Get quotes from several reputable companies, but don't let price be your only consideration. Make sure the coverage offered by each insurer meets your needs, and find out whether the insurer has a good track record in the industry (contact your state's department of insurance for more information).
Please note that this description/explanation is intended only as a guideline.

Source: Insurance.com